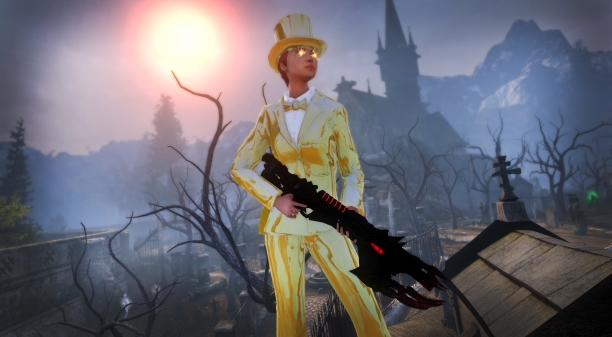 Things are heating up in the dead of Winter; a new Golden Week is here, running from March 1st through March 8th! Here's what to expect:
Gilded Rage
The golden Guardian of Gaia, Samsu Nasiru, walks the earth again. Gather your best allies and hunt them down to earn your special rewards and tokens!
Doubled Ability Points
Every time you gain an Ability Point during this week, you will be awarded an additional bonus Ability Point! This effect stacks with Timed AP boosters that are available from the Item Store. This bonus doesn't work with AP Injections!
Golden Vendor & Event Bags
The Merchant of Glitz opens for business with a fresh stock of High Roller's Valises and pets! High Roller's Valises purchased from the Item Store grant 1 Lucky Coin when opened! The Golden Bag of Lady Luck returns for those who want to spread some cheer, and grants 3 Lucky Coins to the kind soul that opens it.
Glitz and Glam
The golden outfits and unicorn once again have their deep discounts, joined by the Gilded Geist Rider! Remember, this mount is only available during the event!
FUNCOM:
http://www.thesecretworld.com/news/GoldenWeekMAR17EN